Living Classrooms is partnering with DOEE to bring FrogWatch back to Kingman & Heritage Islands Conservation Area in 2021.
DOEE FrogWatch needs volunteers to collect and submit data on calling frogs and toads at streams, ponds, and wetlands in and around the District. These important data are compiled in a national database where professionals and members of the general public alike can explore trends in frog and toad breeding across space and time.
Training for new volunteers will be completed 100% online. AZA's is offering a free E-Learning course which will certify you to become a FrogWatch USA volunteer.
On March 15th at 5 pm there will be a Zoom orientation for FrogWatch participants. We will be reviewing logistics of the program and allow time for participants to ask questions. Please complete the online training before attending the orientation. This orientation is not required for program participation.
---
FrogWatch Walks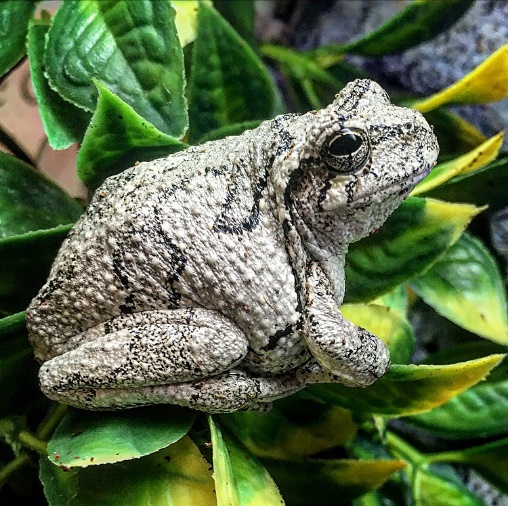 DOEE & Living Classrooms are teaming up to provide volunteers with guided FrogWatch walks on Kingman Island. The walks will take place 30 min after sunset and will last for two hours. There will be one walk every month on the third Thursday between March and August. Pre-registration is required.
The dates are as follows:
March 18 at 7:30 pm. Register >>
April 15 at 8 pm. Register >>
May 20 at 8:30 pm. Register >>
June 17 at 8:30 pm. Register >>
July 15 at 8:30 pm. Register >>
Aug 19 at 8:30 pm.  Register >>
Volunteer Commitments
Prospective DOEE FrogWatch Chapter Volunteers should:
Have an interest in frogs and toads
Commit to learning how to recognize frogs and toads by their unique breeding calls
Be willing to conduct listening visits after sunset at a wetland or stream site (Preview the protocol)
Complete an online course to learn how to register or adopt a monitoring site, recognize species, and collect and submit data.
Be prepared to submit data to the online national online database
Volunteers are encouraged to locate and register new stream/wetland sites convenient to them to monitor. A few DOEE-designated locations along stream restoration projects in Wards 3, 4, and 7 are also available.